Dubrovnik (45,000 inhabitants) is a beautiful walled town in the most southeastern tip of the Croatian coast, quite close to Montenegro and separated from the rest of Croatia by the estuary of Neum, the only coastal town of Bosnia-Herzegovina. Dubrovnik is in the Croatian region of Dalmatia and is often referred as "the gem of the Adriatic". In 1979, UNESCO included Dubrovnik in the list of World Heritage Sites.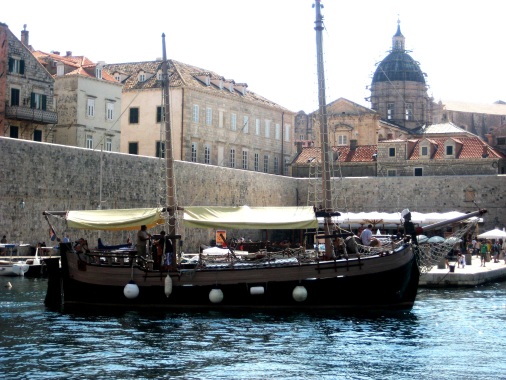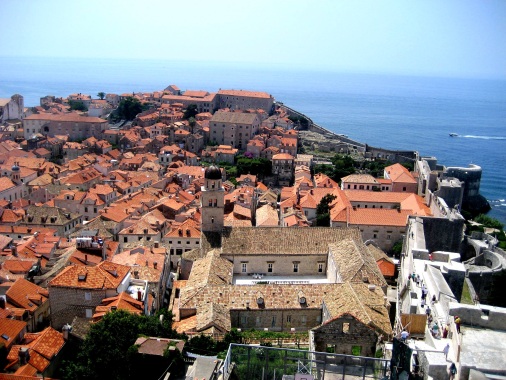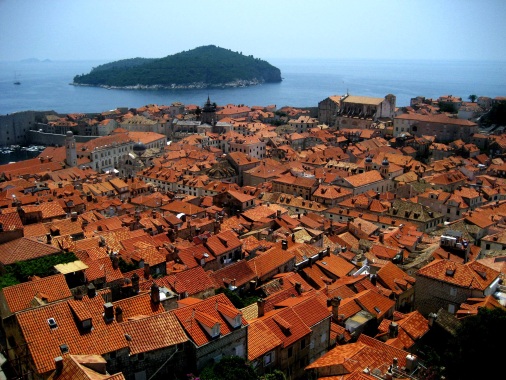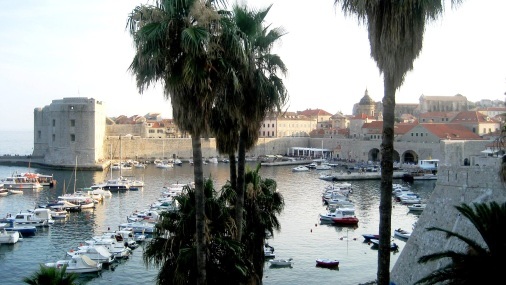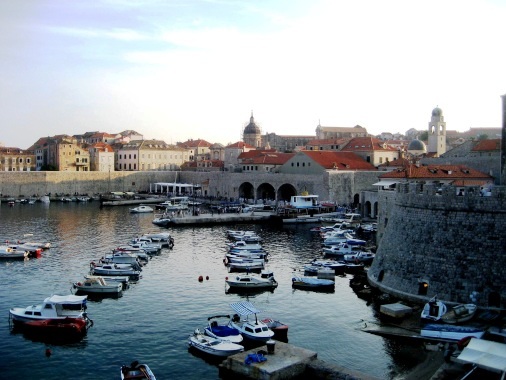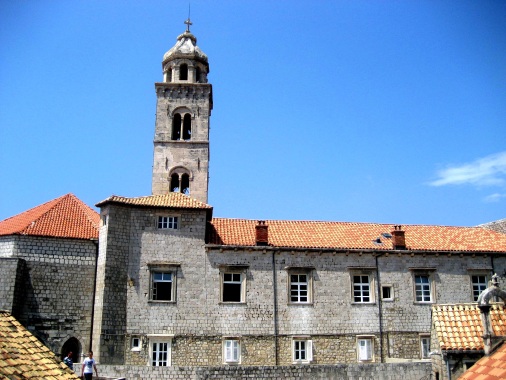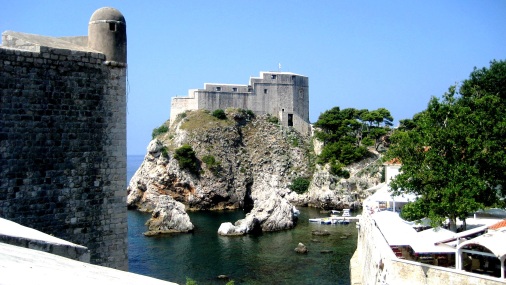 The city of Dubrovnik has its historical centre surrounded by impressive fortified walls which are accessible to the tourist and can be walked all around the city to enjoy the spectacular view of Dubrovnik streets and houses, all made of shiny white marble. In spite of the Serb-Montenegrin shelling of Dubrovnik in 1991, nowadays the state of conservation of the city is spotless, and basically I would say the whole city is like a museum, every corner is beautiful and interesting. One of the main tourist attractions of Dubrovnik is its old port where you can take a boat to the wooded island of Lokrum, just 500 metres away. Another Dubrovnik's landmark is the Stradun (Dubrovnik's main street) which is a straight street all made of white marble and wider than the rest. Dubrovnik's Stradun crosses the city from the Pile Gate on the west side to the Rector's palace, the bell tower and Orlando's column on the east side just besides the port. Other impressive monuments of Dubrovnik are the Sponza Palace, Dubrovnik's cathedral, the Franciscan monastery, the Dominican monastery, St Blaise's church.
A bit of history: The city of Dubrovnik was an independent republic called Ragusa until 1808 when Napoleon annexed it to its empire. The Republic (also known as Maritime Republic) of Ragusa was always a direct rival of Venice in the maritime trade, and, unlike the rest of the cities of the Dalmatian coast, Dubrovnik was never dominated or taken over by the Venetians. The city-state of Ragusa achieved its most prosperous time during the 15th and 16th centuries when its commercial fleet and diplomacy were amongst the most important in the world.